The Fastest Way to Boost Traffic: A Case Study of How Continuous Scrolling is Changing the World through search impressions and click-through rates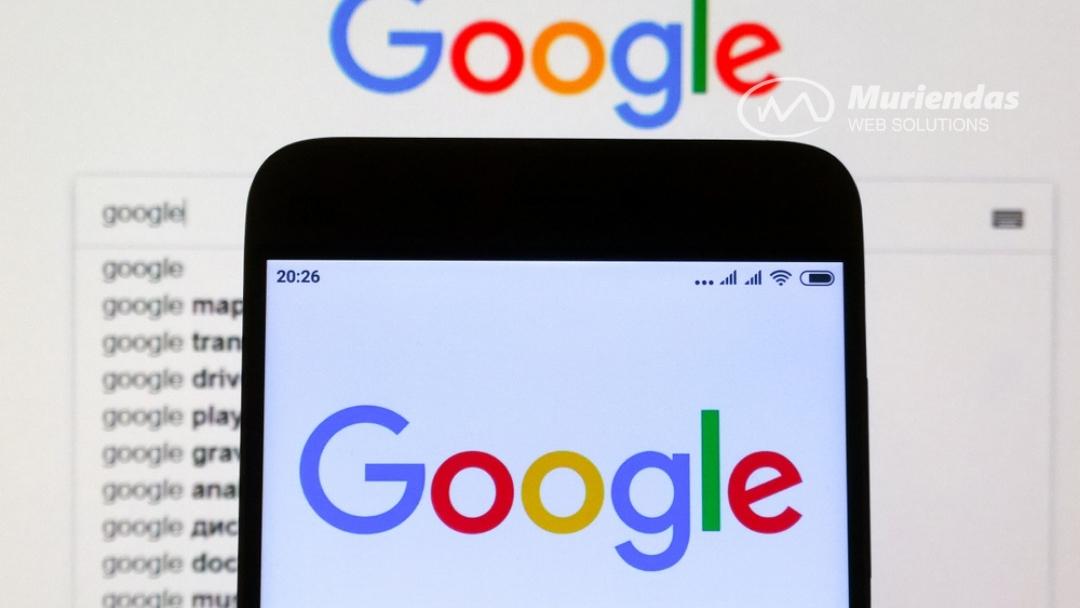 In October 2021, Google made a tiny change to its search engine results page (SERP). Continuous scrolling on English searches became a key feature on mobile devices. But within the search engine optimization (SEO) community, there were trepidations about its impact on impression and click-through rates (CTR). Of course, these concerns extend to desktops if Google also decides to integrate continuous scroll.
Key questions:
• Does Google's continuous scrolling affect user experience?
• How does the Google continuous scrolling feature affect SEO?
• How do SEO agencies respond to the change?
Continuous scrolling might be a minor change to the search results design on the surface. But beneath the hood, so to speak, it may be enough to change and affect organic traffic.
For better or worse, it is too early to tell. But here is what we know thus far.
What Is Continuous Scrolling?
Google's continuous scrolling changes the search results design. For example, it now automatically loads the following pages instead of traditional paginated results pages. While the initial rollout is on mobile devices in the U.S., it has expanded to desktops and other countries.
Continuous scrolling differs from infinite scroll used by Facebook, Instagram and others. Instead, Google only loads up to four pages. To continue further, you can tap on the "See more" button.
How Do Google Results Ranking Continuous Scrolling Affect Users?
One tiny tweak made Google search results look different. But its impact on users, while unquantifiable, is nonetheless a marked improvement.
Think about how you used Google Search for the longest time. In most cases, you find what you need from the first page of Google SERPs. But sometimes, you need to tap to go to the next page. Continuous scroll, meanwhile, lets you see what is, in effect, four pages with a thumb flick.
Google can also add more rich elements. These include featured snippets, people who also asked questions, shopping and videos. That is because they can spread rich results in a vertical space that is four pages long.
Imagine the convenience of finding the answer you seek from the rich elements. There is no more need to open links or go to the following pages. Simple Google search results may change, but the user experience dramatically improves.
What Is The Impact Of Google Continuous Scroll On Impressions And CTR?
Every visitor you capture from organic search results matters. Therefore, it makes sense that you would have questions about possible negative impacts. Any SEO audit agency and SEO marketer would also share the same concern.
Consider this.
Suppose you hire an affordable SEO company to drive organic traffic and increase leads. In this case, your concern is the results, putting pressure on the technical SEO specialist to meet your expectations.
What happens after optimizing your site?
The content team creates pages that show up on the first page of Google search results.
Ranking high, especially first on a keyword, is of utmost importance. That is because most organic traffic comes from the first page. If your pages are well below the top 10, you will not get much traffic.
At any rate, the most common metrics used are impression and CTR.
Are they affected?
Page Impressions
One question asked was how Google Search Console (GSC) now classifies impressions.
"We're still loading the search results in groups of ten," John Mueller, Google Search Advocate, said. "And as a user scrolls down on the page, we dynamically load the next set of ten results there."
From the user's point of view, the Google SERPs would appear like a long page. But each time a set of 10 results auto loads, that already counts for an impression.
What does the new search engine results page mean?
Continuous scroll does not affect pages that appear on the first page. But their impressions would increase for those that appear on the second page.
Do the third and fourth Google results ranking pages also gain more impressions?
Possible, but the increase might not be significant. That is because users are more likely to find what they are looking for from the upper fold.
CTR
Some users will likely scroll to page two with a couple of thumb flicks. But, again, they would not notice the seamless transition. However, the concern here is that CTRs for the top results would drop.
That might not be a good thing from the technical SEO services standpoint. For example, after working hard to rank a page high, some traffic might go to results on the second page.
A client, much like an SEO audit agency, expects good Google results ranking. So, any drop in CTR is terrible for the business – on both sides.
Now, measuring the changes in CTR is extremely difficult, if not impossible. That is because there are countless moving parts affecting rankings. Nevertheless, Advanced Web Ranking tried to calculate the average CTRs of organic search results, comparing data from Q4 2021 and Q3 2021.
And the results?
Pages that rank below the tenth position (second page) did have an increase in CTR. But the change was insignificant, ranging between 0.01 to 0.07 per cent.
Hold on.
If page two loads up and users see it, why would the CTR of websites on the second page not increase?
The answer lies in a study on eye-tracking.
One of the user behaviours that has not changed is the tendency to scroll. Even though long formats have become more popular, the content above the fold still receives the most attention. According to Nielsen Norman Group, users spend 57 per cent of their page viewing time above the fold.
Such user behaviour explains why CTRs on the second page of organic search results did not increase even if the impressions increased. You also have to consider that there might be more rich elements on the upper fold.
It is safe to say that continuous scrolling only made Google search results look different. But it does not affect CTRs.
Are you a client engaging the services of an SEO consulting company? Or are you a technical SEO specialist?
Not to worry.
The auto-scrolling Google search results change only on optics and impressions. But the CTRs are mainly unaffected.
What Does Thrive Do To Conquer The Search Engine Results Page?
Titles, meta descriptions and keywords are essential to SEO. But the Google search results change, resulting in a more extended page, also presents an opportunity. As you know, Google's search results design incorporates rich elements.
Sure, Google search results look different for mobile users, which is better. But on desktops, the larger screen size means rich elements are much more visible.
In response, the content team not only delivers the brand's message. The format used is also conducive to getting picked up as a:
• Featured snippet
• Knowledge graph
• People also asked
• Shopping and video
A reputable SEO company cannot guarantee first-place ranking on Google SERPs. But assume that your page lands on the second page. If Google picks up a part of your content as a rich snippet, that is the same as appearing ahead of the first position on the first page.
Reputable SEO Company Offering Top-Notch Marketing Solutions
Muriendas Web Solutions is primarily an SEO consulting company that caters to clients worldwide. Apart from technical, on-page and off-page SEO, its services include web design, content writing, reputation management and a wide range of digital marketing services.
Are you still confused about continuous scrolling? Then, leave a message in the comments. But if you are ready to begin driving traffic to your site, Contact us today and let's get started.
subscribe to our newsletter