Investing In Digital Marketing When You're On A Budget: 5 Ways To Get The Most Out Of Your Money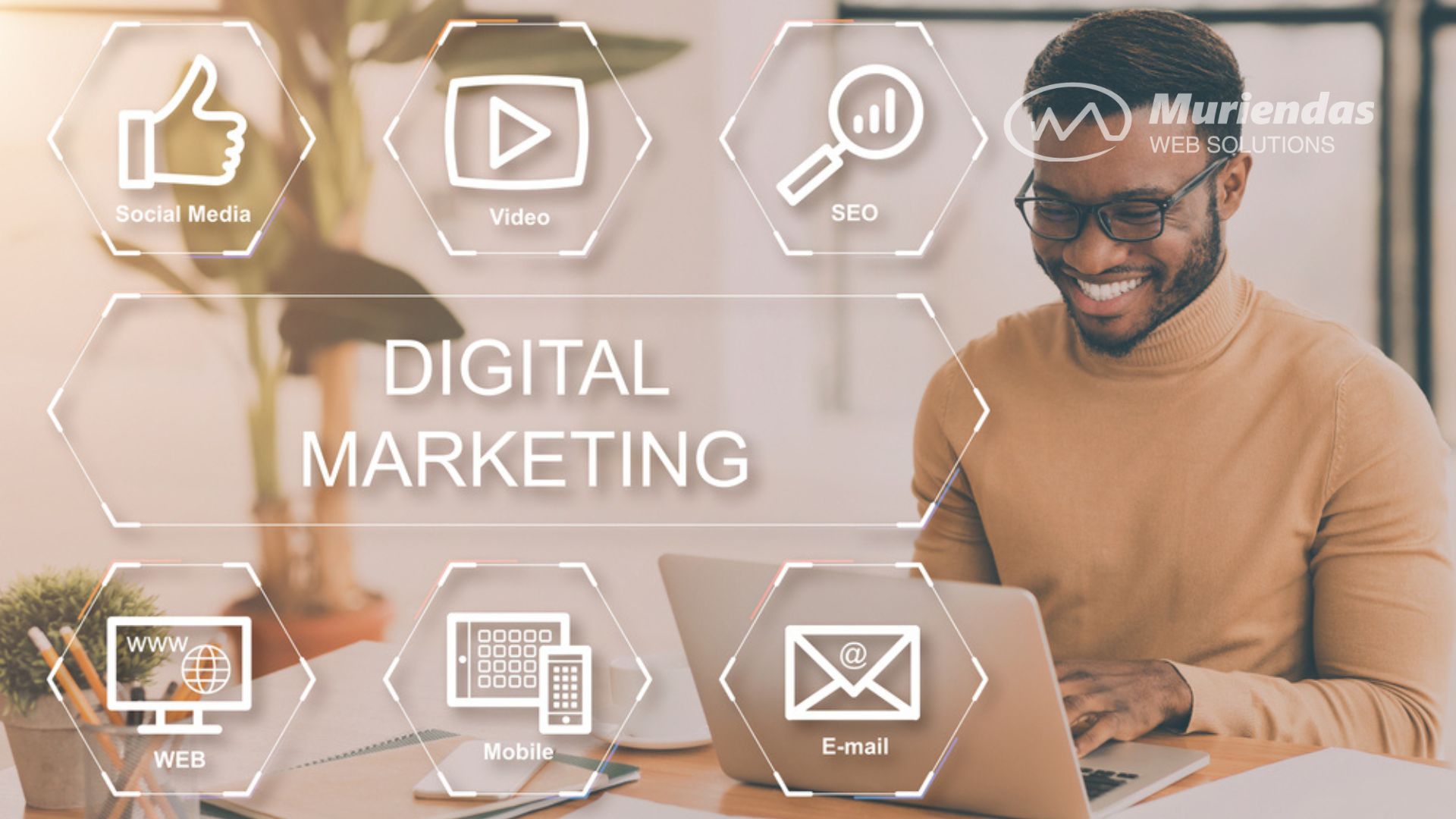 Digital marketing in Kenya is constantly evolving, which means you as a marketer have to come up with cost-effective ways to reach your target audience constantly. It's becoming almost impossible to keep up with all the new trends, tools, and updates especially when you are starting your business from scratch. Competing with bigger companies that have the resources to spend on advertisements is overwhelming for marketers on a tight budget. Read on to learn the best tips for investing in digital marketing when you are on a budget.
What is digital marketing?
Digital marketing is an approach to marketing that uses both digital technologies and techniques to help businesses grow. It is about marketing your business online to drive sales, and leads, and increase brand awareness. Digital marketing encompasses many different techniques and tools, and it has many different uses.
Digital marketing is not just one thing – it is many different things. Digital marketing can be used to increase sales, build brand awareness, increase traffic to your website, and much more. Digital marketing also includes things like email marketing, social media marketing, paid advertising (such as Google Ads), influencer marketing, and content marketing.
It's important to note that investing in digital marketing is not an expense.
Investing in Digital marketing strategies on a budget
If you're trying to set up a marketing strategy, but don't have a lot of money to spend, don't worry. You can still find ways to get the word out about your business or product. You just need to be creative in how you do it. There are many ways of investing in digital marketing strategies when you are on a budget. Here are 5 digital marketing strategies on a budget.
1. SEO content writing
One of the most recommended digital marketing strategies is blogging. You can increase your site's visibility on search engines by creating more content. Blogs are responsible for more indexed pages and indexed links.
But, what happens when you have more indexed pages and links?
For one thing, the number of people visiting your site increases, and also earnings increase 10 times more. Companies that blog have 55 percent more visitors on their website.
The numbers will speak for themselves. You'll record an increase in visitors, organic traffic from search engines, online lead generation, and also an increase in conversion rates. Aside from SEO, Muriendas Web Solutions also provide high-quality content in form of informative blog posts optimized for SEO. Once these pages appear on search results, the site started receiving more visitors. Content writing as a digital marketing plan becomes a low-cost marketing strategy that continually generates traffic over time.
As you can see, a content marketing strategy centered on content writing boosts leads and conversions for higher revenue.
2. Local SEO
Local search engine optimization is a type of SEO that helps businesses rank higher in search results that are relevant to their location. This is important because more than 90% of online shoppers start their search for products and services online. For example, if you are a web developer in Kenya, like us, and you want to focus on attracting more customers, investing in digital marketing should include a focus on local search engine optimization.
This is because most people will search for web developers in Kenya or Nairobi. There are many ways to save money when it comes to local SEO. One of the best ways is to make sure you have the right NAP on all your social profiles. Your name, address, and phone number (NAP) should be the same on all your social media profiles.
Optimizing for local SEO is also not limited to search engines. For example, you should also optimize your Google Business Profile (previously called Google My Business), so your business can show up on Google Maps, making it easy for customers to find you.
So, as long as you serve a local community, let a local SEO specialist help fix your Google My Business profile. Even with a tight marketing budget plan, the revenue generated can help you grow your company faster.
3. Email marketing
If you are looking into investing in digital marketing, look no further. Email marketing is a strategy that yields a high Return On Investment(ROI)
Email marketing is effective for businesses on a budget. It allows you to create subscriber lists and send emails directly to your customers. Emails are a great way to bring your audience back to your website because they can be hyper-relevant to the business owner.
This means that your emails will be closely connected to the products or services they were originally interested in. Email marketing is the best way to create a relationship with your customers and stay top of mind. You can create an email marketing plan and schedule it in your calendar to make sure that you are creating new content consistently. The best part of email marketing is that you can do it without spending a lot of money.
Besides being a low-cost marketing strategy, email marketing is a content marketing strategy that provides many benefits.
Communicate with existing and future customers.
Build brand awareness by sharing company news, products, and services.
Generate leads and sales.
Capture customer data through feedback and surveys.
Enhance brand loyalty by sending personalized content and offering promotions.
One thing worth mentioning is that you must have a list of emails to run an effective digital marketing campaign. Having a few thousand is a good start. But until then, it might be best to start with other digital marketing techniques. The idea is to optimize marketing spending by growing organic traffic first.
4. Social media marketing
Social media marketing is another important digital marketing strategy for businesses on a budget. Social media is the most popular form of digital marketing. It allows you to create a brand identity by connecting with your customers and engaging with them on platforms.
Some of the most popular social media platforms include;
Facebook
Twitter
Instagram
Youtube
Tiktok
Reddit
Linkedin
Pinterest
Considering the cost of social media marketing, the resulting ROI can be significant.
When done properly, social media marketing can help you build a following, increase website traffic, and generate leads. The best way to save money when it comes to social media marketing is by investing in digital marketing.
5. Link building
In the context of a digital marketing plan, link building is the process of securing backlinks from other sites. Its purpose is to tell Google that your pages are worth ranking because other sites link to you.
Building links, though, can be a double-edged sword. For instance, it might cause a negative impact if the links come from dubious sites. But with reputable agencies providing whitehat link-building services, the benefits are tremendous.
When done right, link building can improve your:
Credibility: A reputable, authoritative site that links to you enhances your credibility. And having more quality links directed to your site may help increase your authority.
Traffic: Authoritative sites usually receive many visitors. Some may click on a link that takes them to your site.
Leads and sales: Site visitors can be potential customers. As such, you have a chance of converting those leads into revenue.
Site and SEO metrics: Whitehat link building generated backlinks help improve critical metrics, such as;
Linking back to your website is one of the most important aspects of digital marketing. It helps your website rank higher in search engine results pages (SERPs) and it is worth investing in digital marketing.
Is there a recommended digital marketing budget plan for you?
As a business owner, you should always be looking for ways to save money while still getting the most out of your marketing budget. The best way to do this is by planning out your expenses in advance. To do this, you'll need to first establish your marketing budget and then decide where you want to allocate the funds. Once you have that figured out, you can create a digital marketing budget plan that will help you get the most out of your money.
Now that you know which digital marketing strategies to focus on and how to save money while doing so, it's time to establish a marketing budget. To do this, you'll first need to determine how much is available for marketing. You can do this by looking at your overall marketing budget for the year. Once you know how much money is available for marketing, you can decide where you want to allocate funds.
At any rate, all these strategies presented can help increase your revenue. Muriendas ensures results by having digital marketing experts work on your website. We also have an entire team working behind the scenes, researching and analyzing metrics. You can contact us to receive expert advice on what is best for you.
subscribe to our newsletter