The Importance of Social Media Management: Why You Shouldn't Neglect Your Posts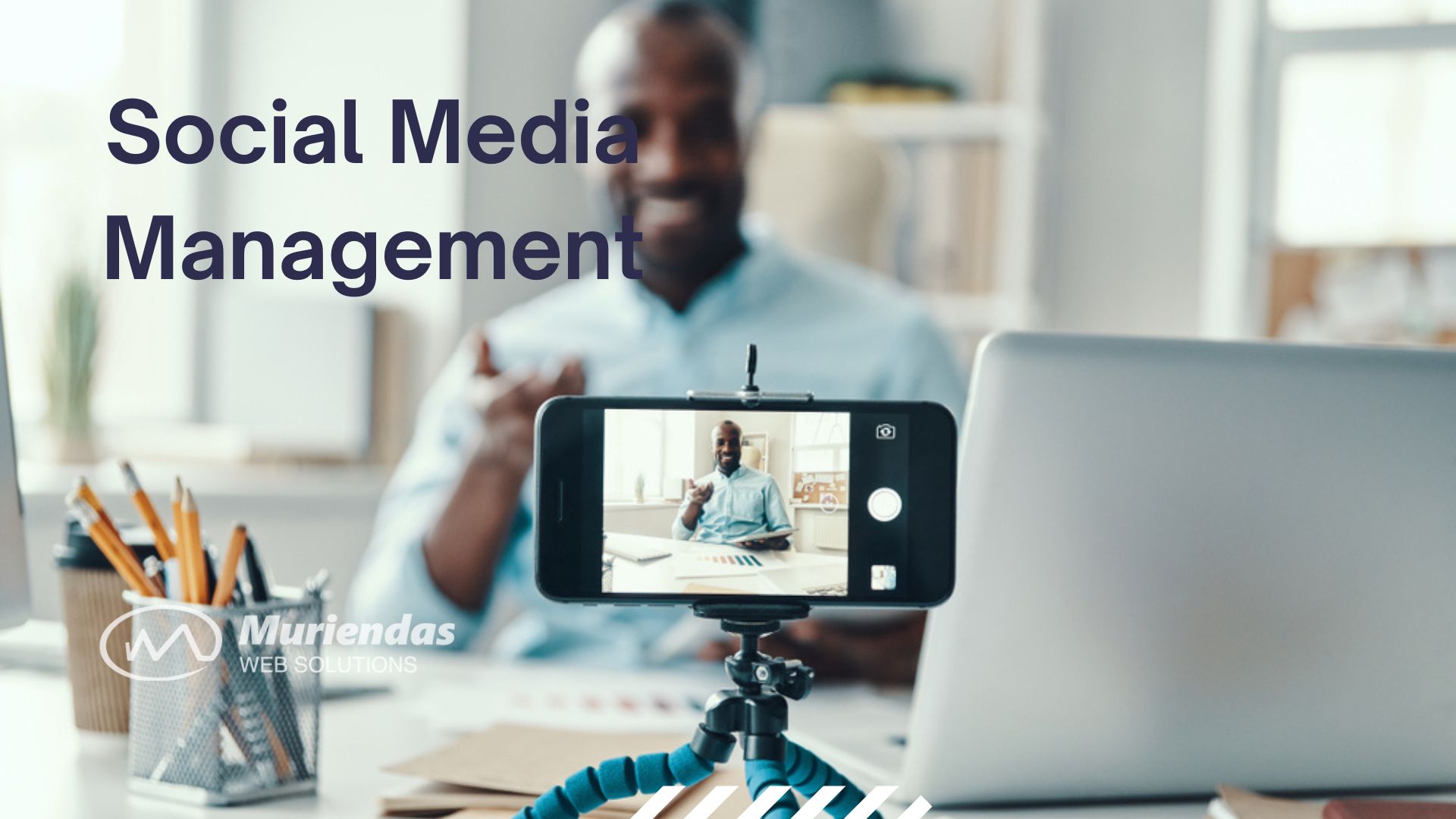 Social media management is a form of marketing that requires attention on a continual basis. Even if you think you've set up your profiles in a way that makes them easy to manage, it still takes time and effort to keep them fresh. It might seem like an unnecessary expenditure of time and energy, but ignoring your social media accounts can hurt your business.
Research shows that people tend to trust brand recommendations from friends much more than company advertisements. This means that the presence of your business on social media has the potential to impact how many sales you make. If you're not using social media as part of your marketing plan, now is the time to start. Read on for more information about why social media management is important, along with advice on how you can implement these activities as part of an effective marketing strategy.
Important aspects of social media management
A brand can build and engage with an online audience, humanize its business, and drive more sales by executing a social media strategy on social media. In other words, social media management refers to creating and executing a branding strategy for a social media platform.
Here are some important aspects of social media management;
Scheduling Posts in advance
The purpose of scheduling social media posts is to increase brand awareness, referral traffic, and conversions by ensuring that your audience views your content regularly. Many people believe that planning this strategy is simple. User research, competitor analysis, trend research, campaign generation, content generation, promotion preparation, and more are all involved. Furthermore, planning is never finished. It requires continuous effort. You won't be able to use the same strategy next month if you plan for it today.
Managing Multiple Social Media Accounts
Keeping tabs on multiple social media accounts is tough. You don't want to post something on the wrong page and cause a public relations disaster. Thankfully, the correct tools can greatly simplify social media management. Having everything in one social dashboard is a big time-saver. You may also work on all of your social profiles from a desktop or laptop computer if you use an effective social media management tool.
Social Engagement Analysis
Engagement analysis determines the amount and frequency with which audience accounts interact with your account. High engagement rates indicate audience quality (the amount of time the audience spends on your content and the proportion of genuine followers). The content that performs the best indicates what type of content is preferred by the audience.
Efficiently Engaging with Comments
Answering audience comments, regardless of their nature, is an essential part of managing social media accounts. Customers are pleased when you reach them and build a reputation, but they are even more pleased when you correct any errors.
Influencer Partnerships
Look for social media influencers with similar audiences to yours and work with the business owner to establish connections. You may approach them and request that they post your products for review online. You may also work with the influencers to create original and engaging content around your brand and product. This is because creative thinking is so prominent on social media. Working with a social media expert can be beneficial if you are not creative enough to survive the tough competition.
Who is a social media manager?
A social media manager is an individual responsible for helping your brand achieve its social media goals and objectives. We at Muriendas Web Solutions could be the answer you might just be looking for. We majorly create a strategy, develop a calendar, ensure content is scheduled and published per that calendar, engage with the audience, analyze reports, and help your business meet your goals.
Because we are also graphing designers, take over the part concerned with content creation. We use online tools, such as Canva, which comes packed with templates, icons, stock images, shapes, and more. We adjust, resize, and reposition all the elements on your graphics to customize them to your liking.
Here is a list of top social media platforms that we as social media managers usually handle all at once:
Top social media platforms
Facebook
Facebook is the most popular social media platform with the highest number of active users, 2.7 Billion people per month. For the general public, Facebook is a great platform to stay connected with the life updates of their family members and friends.
This also makes them spend the most time on the platform as compared to others available at their disposal. It is one of the many reasons why small businesses can leverage Facebook to promote their products or services.
Purpose:
Engaging with the audience and building better customer relationships.
Building a following for your business.
YouTube
After Facebook, YouTube is the second most popular social media platform, with approximately 2 billion active users. YouTube is the original platform that made videos famous, from creating to watching them. Today, over four billion videos are being watched by users every single day.
This is one platform that has attracted and engaged users from all demographics. Whether it's a 65-year-old or a 5-year-old, both the age groups can be seen using and enjoying the platform, all thanks to the availability of varied genres.
Additionally, with video marketing gaining the fame it deserves in recent years, more brands are also investing their time, efforts, and money into the platform.
Purpose:
Reaching your potential customers.
Giving your SEO efforts and organic marketing strategies a boost.
Tiktok
TikTok is the latest but fastest-growing social media platform. The growth that TikTok has witnessed certainly broke some records. This platform has exceeded Facebook in terms of the app on which users spend most of their time.
This platform has combined two important aspects of social media – videos and a short time span. In this fast-paced world, taking out time is challenging. That's where short-form videos, optimized for mobile phones, have become popular.
This is a perfect platform for those looking to connect with the younger generation.
Purpose:
Spreading brand awareness and gaining a loyal following.
Advertise brands with the help of authentic ads and behind the scenes.
Conduct influencer takeovers and collaborations.
Twitter
Twitter is a gold mine. This platform has quickly become one of the platforms where brands can get recognized. The catch here is that this recognition doesn't always mean it'll be positive.
Many users use this platform to share positive and negative experiences with a brand. Or they also use it to engage in conversations with brands, making the business sound human and personal.
Apart from that, Twitter is also a platform where the news spreads faster. It is a platform where users don't shy away from speaking their minds. Since the content is limited to 280 characters, the Tweets are pretty snackable, making it appropriate for this fast-paced world.
Purpose:
A great platform to indulge in social listening and make customer relations better.
Makes it easier to share valuable knowledge with the audience.
Snapchat
Next in line comes Snapchat. If you are selling products or services to younger audiences, Snapchat is where you should pitch your tent.
This platform is most popular among teenagers that love spending their time creating content for the world to see. This is a platform that most businesses use during influencer collaborations or takeovers and when exclusive offers are being launched.
Purpose:
Extremely useful to showcase the brand's human side by sharing behind-the-scenes videos.
To conduct influencer marketing, including takeovers and collaborations.
Linked In
Primarily used by HRs to find new candidates for their companies and job seekers to find relevant job offers, LinkedIn has now come a long way.
Today, LinkedIn is no longer just a job-seeking platform. It has become a professional networking vehicle, allowing professionals in the same field but different corners of the globe to connect.
This is the platform where you can showcase your skills, work, and connect with other businesses in your industry.
Purpose:
Find job opportunities and candidates.
Find freelance work or clients for service-based businesses.
Showcase your work and skills.
Connect with other business professionals in your field of work or those related to your industry.
Pinterest
Pinterest is nothing short of a really attractive and visually appealing scrapbook. This platform is similar to an online pinboard, where users can search for various inspirations for recipes, fashion, painting, designs, and a lot more.
This platform can be a great way for businesses to generate website traffic. For instance, suppose you sell clothes. We can share a picture of an outfit created out of clothes you sell, share it on Pinterest, and add a link to your website/eCommerce store.
However, this should be done only if you have your target audience on the platform.
Purpose:
Increasing the overall website traffic.
Enhancing brand exposure.
Expanding the brand reach.
Instagram
While most Instagram users spend their time sharing photos and videos on the platform, a new feature was rolled out by the platform that has turned it into a business magnet.
This feature is an Instagram shop, where businesses can post photos of their products, tag their costs, and link them to a landing page where customers can make the final purchase.
Purpose:
Sharing photos and videos that are visually appealing.
Spreading brand awareness.
Costs involved in social media management
Our costs vary depending on the type of social media involvement you're searching for. However, there are a few elements that encompass the most important parts of managing social media.
Tools for creating content, scheduling content, performance analytics & monitoring.
Content creation (graphic design, motion graphics, video, copywriting)
Spending on advertising, like Google ADs (plus a management charge)
You can also factor in the costs of collaborations, product giveaways, affiliate commissions, etc.
How does social media management help your business?
Saving Time – Saving time is possible with properly managed social media by using suitable automation tools wherever possible. So, you do not need to spend 40-50 hours a week working on your social media strategy.
Customer Support Improvement – Customer support gets improved manifolds with Social media management. Customers get quick replies and solutions to their problems via social media.
Managing the reputation of your brand – When comments and messages go unanswered, it's simple for customers to conclude you don't care about them. This has the potential to sabotage a sale and, in the long term, a customer relationship. One of the most important advantages of social media management is how it ensures that no remark or direct message gets ignored.
Building authority– People regard you as a reputable and credible source of knowledge when they see your brand as an authority in your field. By appearing on social media feeds frequently, you boost your chances of getting seen and people become used to seeing your content.
subscribe to our newsletter