Is It Time to Upgrade Your Website Design? 6 Smart Reasons for a Website Upgrade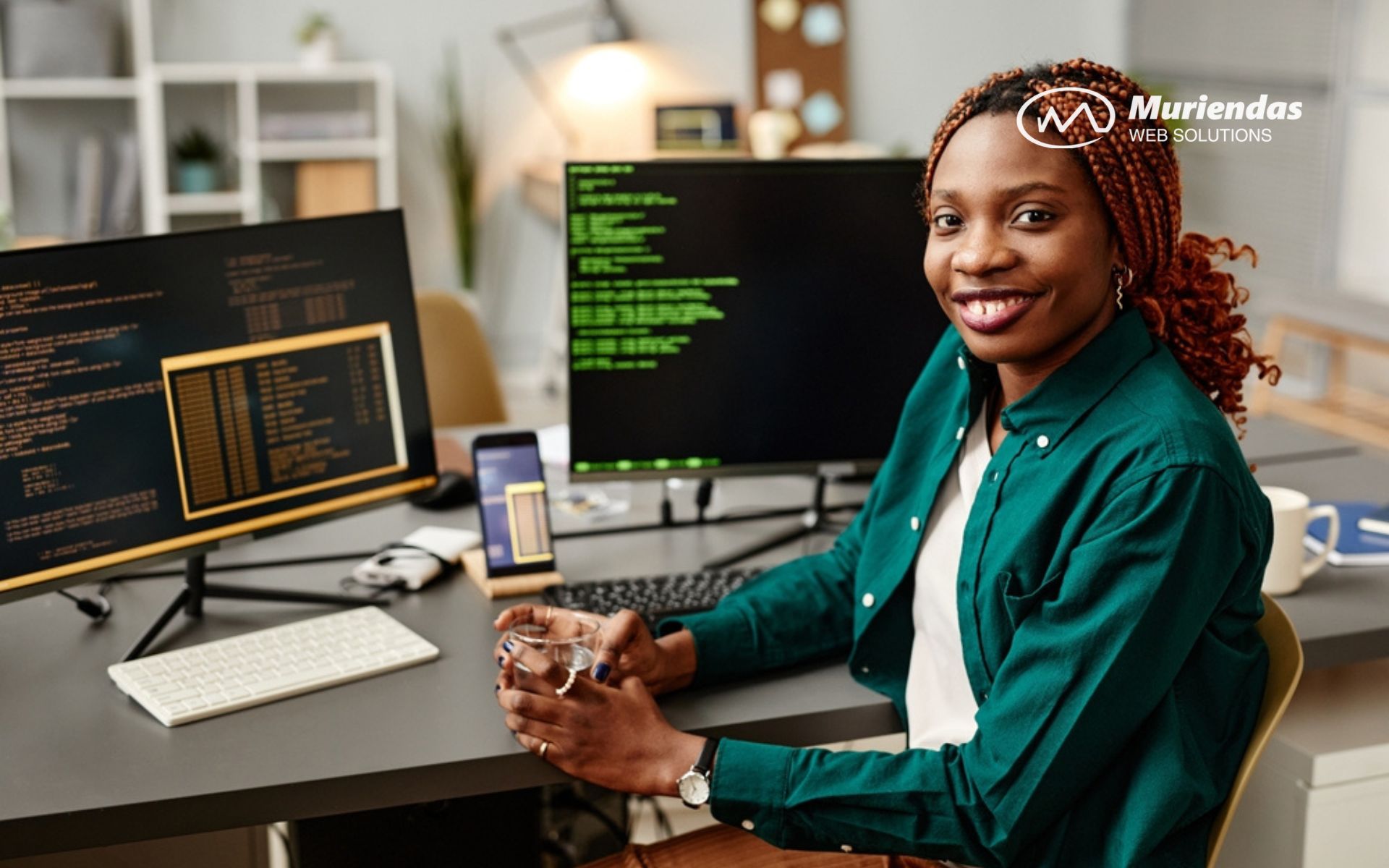 ‍Your website is your online storefront, and if you want to retain visitors and convert them into leads or customers, it needs to be well-designed. An unappealing website may drive visitors away from your business and diminish its online presence. That's why it's important to regularly check if your site still meets the current standard of web design.
Many elements go into a successful website design – from layout and graphics to ease of navigation and user-friendly functionality. The look and appeal of your website play a big role in how visitors respond to it. If your business has grown substantially or you want to increase traffic and brand recognition, it may be time for an upgrade. Here are some signs that a new website design is necessary:
You want your website to be a state-of-the-art representation of your brand and values
No matter how beautifully designed a website was in its heyday, it can quickly become outdated. Websites have a shelf life – and if yours is more than a few years old, it's unlikely to meet today's standard of design. If your website looks more like a relic of the early 2000s (or even earlier), it may be time to let it go.
Having an updated website sends a message: Your company is healthy, forward-thinking, and ready to take on new customers. Good companies evolve and grow over the years and your website is the best way to showcase who you are. If you use modern website design elements to tell your story, you're more likely to engage your audience and leave a strong impression.
You want to stay competitive in your market
Different industries support different website lifecycles. A consumer website needs to incorporate the latest design trends to keep its brand fresh and connect with early adopters. A more technical, manufacturing, or information-sharing site can often take a wait-and-see approach to new trends and focus on other redesign factors.
Check out the websites of your key competitors and compare them to your site. If you're considered a leader in your industry yet your site is the last to upgrade, it might be time to redesign.
You want to make your website easier to use and navigate
Look at your website through a user's lens: A website has about four seconds to make an impression before users hit the back button, meaning your navigation must be well-organized and your content must be easy to understand with clear calls to action. Do a quick scan of your site with these questions in mind:
Can you quickly sum up your core services?
Can you find the information you're looking for?
Can you easily tell where you are on the site and see where you want to go next?
When you're on a service or product page, is there a clear call to action to take you to the next step?
Can you easily use your site from a tablet or smartphone?
If you find yourself getting lost on your site and it takes you more than a few seconds to find the information you're looking for, a redesign is probably in order. Mobile-friendliness is now a requirement, so if your website is older, it might not be offering a good experience for mobile users. Another sign is time to redesign.
Your current design is too difficult to keep up to date.
The web is a continually shifting industry and the standards of what works and what doesn't evolve. If your site's design is difficult to keep up with trends and changes in best practices, it could be time to get a new design. Your website should be easy to keep up to date with the latest trends and technologies. If your current design is too difficult to modify and you can't find a designer who can keep up with your business, it may be time for a new website. If you're using an older CMS, updating pages or adding new content may not be easy. Adding new features like an online store or blog may also be too difficult.
SEO has become a problem for your site.
Search engine optimization (SEO) is the process of getting your site's content and design in order so that it ranks highly on search engine results pages for targeted keywords. If you're noticing a drop in traffic and conversions as a result, it may be time for a new website design. If your SEO is suffering, you may have too many images or click-bait headlines on your pages, or you may not be structuring your content correctly for search engines to read it.
If you're noticing a dramatic drop in traffic or conversions, you may want to talk to a web developer or SEO expert to see if your site's design is the problem. If your site's design is creating problems with SEO, it may be time to get a new design so you can fix the problem.
Your marketing arsenal should be full of digital tools: search engine optimization (SEO), conversion-focused pages, content marketing, social media, compelling visuals, etc. Does your existing website have the technology or customizability to enable you to flex your marketing muscles? To serve as an effective foundation for your digital marketing plan (and make your job easier), your website should have:
Landing page templates for paid advertisements and email campaigns
Conversion-focused Products or Services pages
Blog and news templates for content marketing
Social media integration
SEO-friendly URL structures and tools for keyword optimization
You want to revamp your brand's image.
Although your website design is important, so is the way your brand looks. If you want to change the image associated with your business, a new website design is one way to do so. If you want to change the image associated with your business, a new website design is one way to do so. If you want to introduce a new product or service or pivot your business to a new industry, you'll also want to redesign your website to reflect these changes. You may want to redesign your site to incorporate more modern or sophisticated visuals. If you want to revamp your brand's image, you may want to upgrade your website's design.
Sometimes a new product or service doesn't fit cleanly into your existing website structure or can't be showcased appropriately. Redeveloping gives you a chance to reprioritize what your website focuses on and create a site designed around your current sales goals.
Customer service has become too difficult.
Visitors to your site may want to know more about your business, products, or services. They may want to schedule appointments or even make online purchases. If your website design is making it difficult for customers to contact you, you're not doing yourself any favors. If your current website design is creating problems with customer service, it may be time to get a new website design. A new design may make it easier to provide customer service on your site. It may be time to upgrade if you're using a more complex CMS that doesn't allow you to add call-to-action buttons or live chat options.
Conclusion
A website is a vital piece of equipment for any business. It's where customers find your company, schedule appointments, and make purchases. So it's important to take care of it and keep it in good shape. But if you don't update it regularly, you could be falling behind the competition
At any time, you may find yourself needing to rebuild your website. With so many changes taking place in the digital world today, it's important to keep your site up-to-date and secure. At Muriendas Web Solutions would be glad to offer our prowess in this field of web design as we have able and competent designers working to satisfy every customer's needs.
Need help? Contact us today and we can get the ball rolling.
subscribe to our newsletter