Website Maintenance: 5 Practices to Keep Your Website Active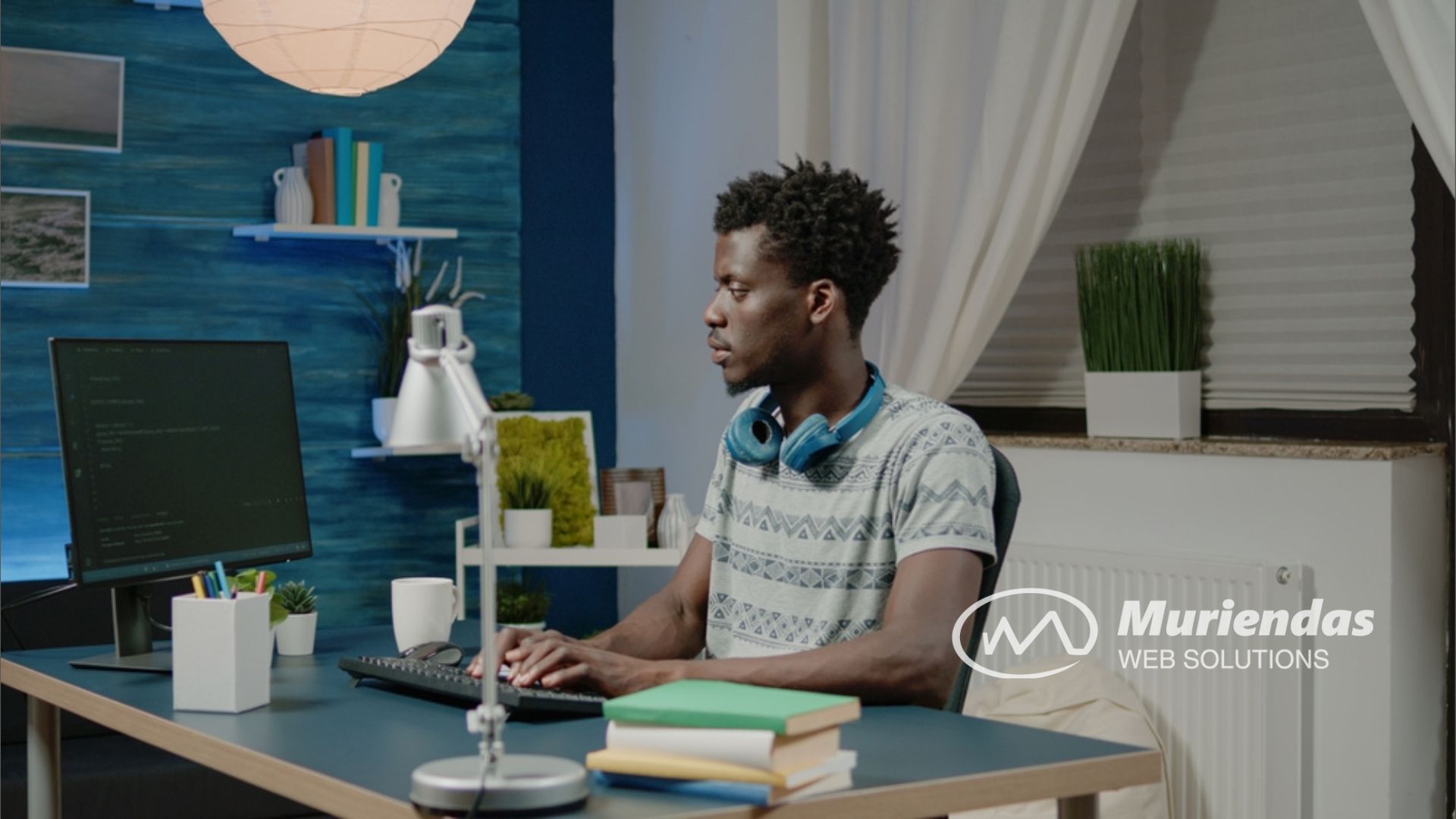 The internet is constantly evolving and so does the way we use it. Today, the internet has moved from being a place for information to being a place for companies. This means that businesses have to create websites that are not just informative but also interactive and user-friendly. A website represents a company, organization, or business digitally. Your website establishes the first impression about your firm and determines whether future clients will stay engaged. An appealing and user-friendly website is crucial in this scenario.
Creating an aesthetically appealing website isn't enough anymore; you need to keep updating your website regularly with new content, images, and information about your business to keep your visitors coming back again and again. Website maintenance is as important as creating a website in the first place because it helps you stay ahead of things and continue to grow your business online. If your business doesn't have an active website right now, read our article on why your small business needs a website.
What is Website Maintenance?
Website maintenance is the process of updating, managing, and maintaining your website so that it remains functional, relevant, and usable for your business. It's the process of keeping your website fresh, relevant, and functional. Website maintenance includes activities like:
Monitoring your site's traffic and site analytics to look for weak spots and trouble areas.
Fixing broken links to ensure that all links lead to the intended page.
Checking for broken links on your social media pages and fixing them where possible.
Updating the security software and various plugins. Outdated versions may impact the functionality and security.
Repurposing older content by rewriting it or repurposing it in a different format, such as a slide deck or infographic.
Why is website maintenance so important?
A functional business website can provide excellent returns if it is properly maintained. To do so, you must keep its content fresh, update other elements, and optimize its SEO. Furthermore, you should identify possible problems so that you can address them immediately before they cause extensive damage.
It is crucial to keep your website up to date because without routine maintenance, your website will:
Become slower and hard to navigate
Run a risk of housing harmful malware or getting hacked
Stop converting leads or stop working altogether if the problems are left unchecked
Website maintenance is important because it checks all of the above problems and much more. But before we dive into the benefits of web maintenance, we must look at all its elements.
The following are the elements on your website that need scrutiny and maintenance regularly: 
1. Add New Content and Images
While re-designing your website is important, adding content is also a vital part of a website since it decides whether the visitor stays to explore more or bounces off. Your visitors want new information and want to know what your business has to offer. When someone visits your website, they want to know about your product or service, how you work, and even your team. If you are not adding new content to your website and keeping it current, you are missing a big opportunity to engage your visitors and convert them into customers.
You can add new content to your website in a variety of ways;
You can start a blog and share your expertise in your field and start posting to it.
You can also create evergreen content and add images on topics that are relevant and current like holidays and events.
You can also create a contact us page where you can post your address, phone numbers, and other information that your visitors would like to know on how to contact you.
2. Re-design your website
The design of your website adds to how the users receive its content. The design element of your website creates a visual stimulus for your target audience and has the potential to grab the attention of users.
It's important to re-design your website to keep it fresh and relevant. A dated website can hurt your business, as it may come across as unprofessional or out of date. You can start with a simple website re-design by changing your Logo, color scheme, and fonts to freshen up your website. Re-designing your website doesn't have to be expensive.
You can contact us at Muriendas Web Solutions, to do your website redesign at an affordable cost. We use online tools like canva to create trendy and custom designs for your business
3. Fix Broken Links and Errors
Once you have added new content and images to your website, it's important to check for broken links and errors. Broken links on your website can be a huge turnoff for your visitors and can also hurt your rankings.
At Muriendas Web Solutions, we use tools like Broken Link Checker to find broken links and replace them with new and fresh content, and SEO Quake to check for No-follow and Do-follow links.
Apart from broken links, it's also important to check for website errors like spelling mistakes, server errors, and grammar errors. We use website tools like Grammarly or QuillBot to catch any errors on your website.
4. Performance
In addition to identifying and fixing issues/problems in your website, it should be your duty to make overall improvements to it. Regular improvements are vital for improving your site's performance.
Thus, website maintenance should focus on making improvements and enhancing website performance. A maintenance plan can do the following with respect to website performance:
Pay close attention to website speed. Regularly check page loading speed and take measures to improve it. Higher page loading speeds support SEO efforts too.
Examine content performance and take appropriate steps to improve the quality and engagement of website content.
Check your website and its pages for mobile compatibility from time to time.
Try to improve user experience to improve SERP rankings.
Identify accessibility issues and fix them.
Identify the loopholes that hamper lead generation and lead conversion.
In addition to website maintenance, we use Google analytics as a tool to track the traffic coming to your website. This tool helps in keeping track of new users on your website and also the amount of time spent on your website.
5. Technical SEO
Google's search crawlers may access your website and the content on each of its pages thanks to technical SEO. You can start with technical SEO by looking at Google Search Console reports to see what's causing your SEO issues.
At Muriendas Web Solutions we use Google Search Console, a tool that gives us tons of information that's crucial for effective SEO, things like what keywords your site ranks for, what position you rank in for those keywords, how often people are clicking your result after typing in specific queries, and what other sites have linked to your content.
Thus, your website maintenance plan should focus on strengthening technical SEO. A maintenance plan can do the following with respect to technical SEO:
Use tools such as Google Search Console to identify the problems plaguing the technical SEO of your website.
Use tools like Semrush to search for keywords related to your website.
Use the suggestions of the platform to make all the required changes.
What are the advantages of website maintenance?
Enhanced security- With a website maintenance plan, you can protect your business website from a range of virtual threats, including malware infestations, cyber attacks, and more.
Performance boost- By improving your website's loading speed, eliminating content issues, ensuring device compatibility, and other factors, you can significantly improve its performance. Website maintenance detects malfunctions in your website and boosts its performance.
Better first impression- You can create a positive first impression on visitors by fixing design flaws and adding popular design elements with website maintenance. Invest in an effective website maintenance plan in order to improve your website's conversion rate.
Improved Website SEO- It is possible to monitor and improve your website's SEO strategy with website maintenance. You can redirect pages, fix broken links and broken contact forms, and other updates to improve your website's position on SERPs. Website maintenance makes it much easier for search engine bots to crawl your website, hence strengthening your SEO strategy.
Better Business reputation- Regular website maintenance helps you maintain the professionalism, reliability, and quality of your website by updating plugins, adding 404 pages for broken ones, lowering page loading times to standard values, and more. It's clear that these characteristics bolster your business's reputation.
How to Maintain a Website. What to do and how often.
Now, we can finally answer how we maintain a website at Muriendas Web Solutions. We divide our website maintenance tasks based on their frequenncy of udertaking them for a healthy website. We have grouped the tasks in four categories which are;
Weekly tasks
Updating plugins and software on the website 
Verify that all of your pages are loading correctly.
Make sure that all of your forms are working correctly.
Make a backup of your site and ensure that a previous version is saved.
Look for 404 errors and either fix or redirect them.
Delete all spam comments from pages and posts
To keep your community interested and increase SEO traffic by writing one or more blog posts
Monthly tasks
Examine the prior month's website statistics.
Examine the page load speeds and remove all lags.
Go through your blog to determine if any articles need any updates.
Go through your security scans to ensure nothing is missing
Quarterly tasks
Check your website on a variety of devices and browsers to determine if it works properly.
Examine your SEO, meta titles, and descriptions to make sure they're as successful as possible.
Popups, forms, and CTAs(calls to action) should all be tested and tweaked.
Examine your website's design and structure to see whether it can be enhanced.
Examine your advertising and marketing campaigns to discover what needs to be updated or modified.
Examine the visuals and images to see if anything needs to be updated.
Examine your workflow for efficiencies and see what you can automate.
Yearly tasks
 Make sure your website's domain name is up to date.
Examine all of your most popular blog posts to determine whether they can be updated with new material.
Examine each page for correct text, grammar, inconsistencies, and relevance.
Bring any references to the current year up to date.
Think about if you need to improve your website's design.
subscribe to our newsletter