8 Reasons Why WordPress is the Best Platform to Design Websites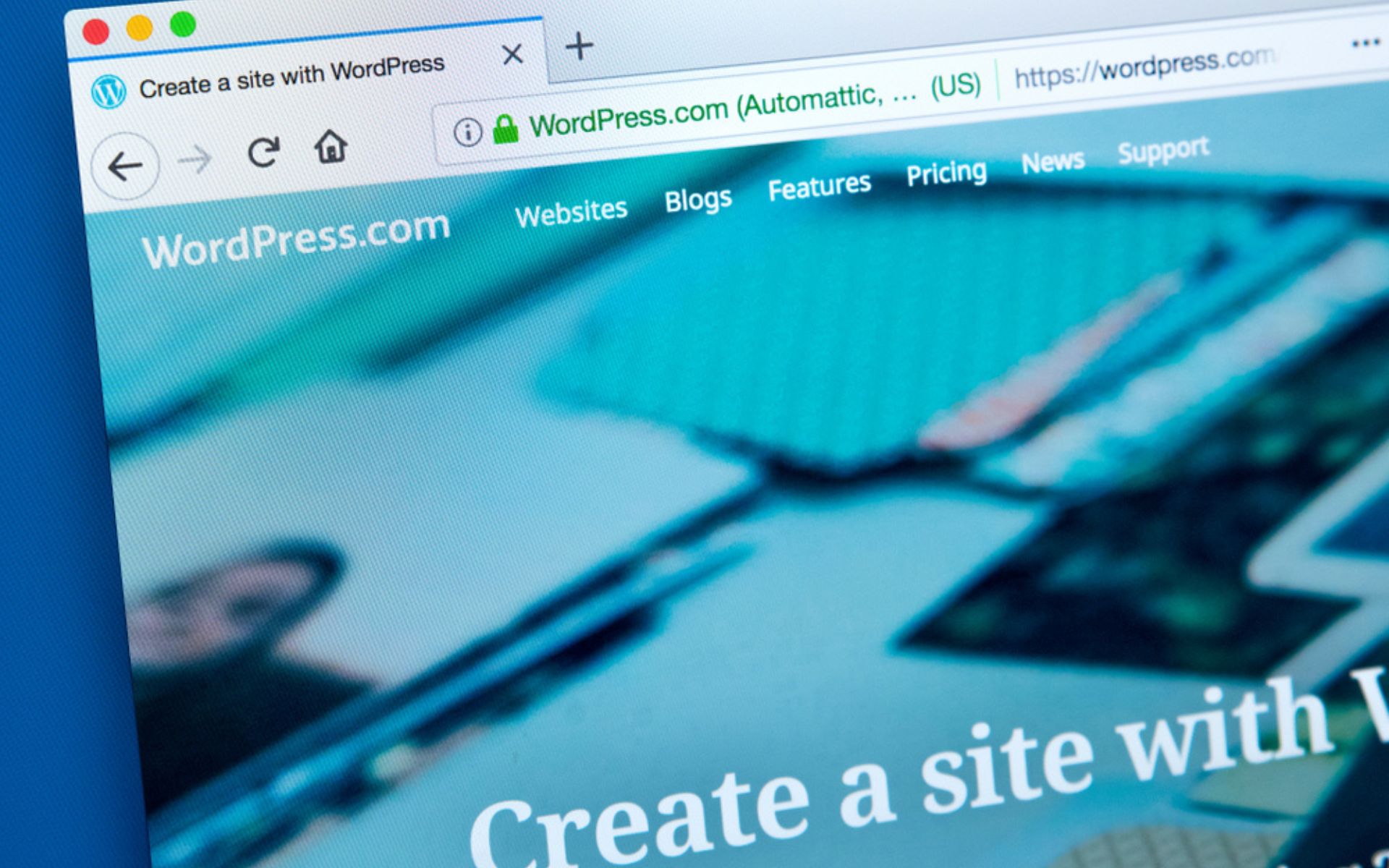 ‍When you're designing a website, the platform you choose can have a big impact on how easy it is to create your finished product. Depending on your level of experience and specific needs, different platforms are better suited to different tasks. For example, if you're looking for an easy way to build and manage a website, WordPress might be the ideal choice. This content management system (CMS) is one of the most popular website platforms available today. It has various features that make it great for designing websites and is also very easy to use. In this article, we'll explore how WordPress makes designing websites easier than ever before. Keep reading for more details!
A Brief Introduction to WordPress
WordPress is a content management system (CMS) that allows you to create a website using a custom design. When you use WordPress, you're able to choose from a variety of pre-made designs that you can modify to suit your needs. Since WordPress is a CMS, you can create a blog if you like. WordPress is one of the easiest platforms to use if you have little to no experience creating websites.
WordPress was initially developed as a blogging platform, but it has evolved with new features and functionality to become a full-fledged content management system that can be used to create an entire website. It is open-source software that is free to download and use. Even though it doesn't cost money to download, there are various hosting options available that do cost money.
Win with WordPress
WordPress is a simple and popular option for website creation. Companies of all sizes and industries use this CMS. But is WordPress worth all the hype? Why not go with other CMS providers, like Squarespace?
Here are eight reasons WordPress triumphs over all CMS options.
1. Responsive Design with WordPress
If you're designing a website, you may want to consider creating a responsive design. A responsive design means that the design is going to change based on the user's device. If someone is using a computer, for example, the website is going to look one way. However, if someone is using a mobile device, the website will look different. The best way to create a responsive design is to start with a WordPress website. As we've discussed, WordPress is a content management system that is well-suited for creating responsive designs. You can start with an existing WordPress website and add in responsive design functionality, or you can start from scratch with a responsive design WordPress theme.
2. Complete control over the design
Some people think WordPress is a basic platform and doesn't allow for much customisation. This is simply not the case. WordPress allows us to build completely bespoke websites that are tailored around your business.
Some platforms don't allow for advanced customisation which makes it difficult to create truly awesome websites. They only have basic options that deliver basic results. It is important to have complete control and you might not have this option with other platforms.
We design your website using Adobe programmes such as Photoshop and Illustrator. We make it look exactly how we want it to before we touch a line of code. We then build your site on WordPress by transferring each design element over one at a time. Your business is unique and your website deserves to be too.
3. Free & paid plugins
Another huge benefit of using WordPress is that you can install extra "add-ons" to your website. These are called plugins and they will make your life so much easier.
Let's just say you want to add an image gallery to your website, this can be achieved very easily by searching the WordPress plugin library for "image gallery". You can then browse the extensive list of free and paid plugins, most of which can be installed in less than a minute and you can start adding your images.
There are over 45,000 plugins in the WordPress library and most things can be accomplished if your know what you're trying to do.
4. Free and paid Templates
WordPress allows you to quickly install pre-made templates very easily. Much like plugins, there are thousands of free and paid themes to choose from, each with its style and layout.
If we are building your website, you don't have to worry about this as everything is built from scratch. However, it's nice to know that if you wanted to change the style of your website in the future you can do so using a 3rd party template.
WordPress has its template library you can browse to see if anything takes your fancy.
5. Free Online Help
If we build your website we are always happy to help where possible, but most of our clients end up learning a lot themselves too.
WordPress is the most popular CMS of its kind. This means that if you get stuck along the way, chances are you'll be able to find articles and videos online to help you.
WordPress Support
WordPress does have its support forum which is free to join and very useful.
Google
Google is the first place most people go to if they have a problem. A simple Google search for "how to install an image gallery on WordPress" will give you more than enough information.
YouTube
Youtube is a great resource for WordPress help. If you're like me and you're more visual, watching a few Youtube videos will save you some time.
Udemy
Udemy is another great resource. Technically Udemy is a paid service but they do have free WordPress courses from time to time
6. WordPress works with (almost) anything
This is another reason why we love using WordPress. We never have to worry about integrating 3rd party software with your website.
Due to its massive popularity, companies tend to bend over backwards for WordPress. Whether it's an email services provider like Mailchimp or an industry-leading payment processor like Stripe, it has to be COMPATIBLE with WordPress.
Many software companies create their WordPress plugins because they know how important it is. They also understand that if they didn't make it easy for people they would lose a lot of customers. It's in everyone's interest to create WordPress-friendly software.
7. Search engines love WordPress
In my experience, WordPress websites ALWAYS rank better in search engines than other platforms such as Joomla, Wix and Squarespace.
Why is this?
Clean URL structure
Your page URLs are extremely important in how Google rank your website. They look at the keywords within your URL to determine what you should rank for. WordPress is great as it allows you to create unique URLs for each page very easily and doesn't add any messy gibberish as so many others do.
Website Speed
Some of the other content management systems and website builders are built with a lot of unnecessary code. This extra code can cause the site to feel heavy and load slowly. WordPress on the other hand is fairly lightweight and most themes and plugins are built with this in mind. There ARE some exceptions but generally speaking, WordPress websites are quicker.
SEO plugins that allow you to optimise your pages easily
Every page on your website will need to be optimised for search engines. That way you have more chance of ranking on the first page of Google.
There are hundreds of different plugins that you can use to improve your on-page SEO in different ways.
8. Mobile Friendly
Having a mobile-friendly website is no longer a luxury, it's a necessity. And if you want to keep Google and your users happy you'll need to make sure your website passes the mobile-friendly test.
When we build your website we make it responsive. This means it looks great when viewed on a mobile device or tablet. This is nothing new and should happen anyway but WordPress makes the whole process so much easier.
Responsive Plugins
Most plugins are built to be responsive. This means they look great on smaller screens and we don't have to customise them manually which saves us a lot of time.
Responsive Templates
Again, we are building your website for you. you won't need a template but it's good to know that if you did in the future it would likely be responsive.
You can make your website responsive
WordPress has several tools that can turn your website from non-responsive to responsive. That means if Google changes their guidelines in the future you can use the tools to stay in line.
All around, WordPress will make it easier for us to deliver a fully responsive website.
subscribe to our newsletter